What's near me?
When looking where to purchase cannabis products, consumers are utilizing Local Search more than ever as users tag "Near Me" to their online search results, which are prioritized on the Google results page. When businesses are registered with Google My Business, they continue to see growth in traffic because potential customers can read reviews, check location and hours, browse photos, and even explore your website to determine whether they want to use your services. Maximizing your online exposure has become vital in our current times of social distancing protocol, so here are a few suggestions your business should do to succeed!
Concentrate on Building Google Reviews
Maybe you don't feel Google Reviews are important to your dispensary or your farm, and that demand for the supply is enough. However, consumers tend to read an average of 10 online reviews before they decide to trust a local business, according to a BrightLocal survey, and 91% of 18-34-year-old's trust online reviews as much as personal recommendations! In fact, think of the last time you made a decision on going to a store or eating at a restaurant in your area. You probably checked their reviews to see what customers said about prices, service, and other details. 
Whether you're a grower attracting processors, processors distributing to dispensaries (and consumers!), or a dispensary marketing to consumers, Google Reviews are important in bringing in clients and customers that feel they can trust your product, from rating the quality of your plant, the unique effects of the oil, edible, or pre-roll you have created, or the customer experience within your physical or digital store. So encourage your buyers to leave reviews! Train your employees to ask directly after a purchase has been made, print cards with QR codes, or place reminders across your website. And when it comes to negative reviews, we have suggestions on dealing with those too.
Beat your competition! With our Local SEO plans, we can help you start, build, and  manage your local presence online. Get your cannabis business properly constructed and listed on Google and Bing. Establish sources of traffic and trust via directories and citations.
Take Advantage of GMB Messaging
Most businesses don't know about the Messaging feature on mobile devices with Google My Business, but it can be a gamechanger in bringing more customers to your business. It operates similarly to Facebook Messenger: when users click on the "Message" button next to your listing on their mobile device, they are taken to a direct message screen so you can chat with them through the Google My Business app.
You'll need to install the app on your phone and enable push notifications so you receive the messages in real-time. You won't want to keep your customers waiting, because your response time is published on the listing. When users have questions about your growth methods, your available stock, or your online services, you can answer them within minutes and gain their trust.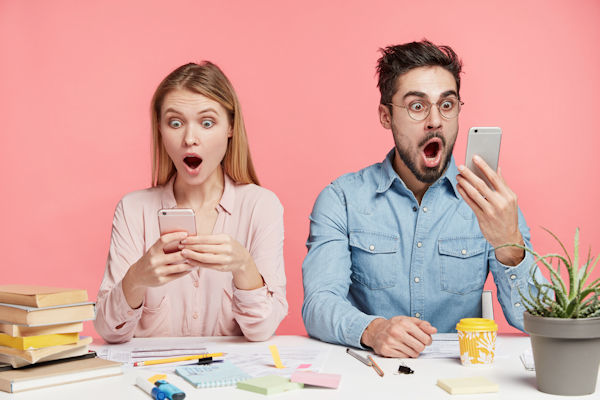 Utilize Google Posts
When using Google Posts, you can push an update live in the search results for seven days before disappearing, so your customers always know the new and exciting things happening in your business. It isn't difficult to bypass the 7-day limit; you can easily utilize the Event post feature to specify the number of days you want it to stay active. 
To optimize Google Posts, highlight your Unique Selling Proposition (USP) through posts that show special content from your business. For example, posts with camera phone photos of company-earned awards tend to perform better than the most professional-looking generic stock photo. When you put faces, achievements, and personality to your business, it's more likely to succeed.
Make Use of GMB Products
It's important to have control of a consumer's first impression of your business. Google My Business includes a section where business owners can list images and descriptions of their products and services. Here, you can describe the cerebral effects of your new edibles, the variety of strains you grow, or the personalized experience of budtender service in-store. The Products feature is highlighted in the Knowledge Panel and appears above the Google Posts section, so it's important to give consumers a look at what you can offer.
But first, before your business can show up in this section of search results and receive Google Reviews, you'll need to set up your Google My Business page. GMB is constantly evolving, and often releases new features and updates. It can be time-consuming to learn how to navigate and utilize to your advantage. Luckily, High RIZE Marketing is here to help. Our team of experienced professionals know the ins and outs of Google My Business. We are happy to set up your page for you, then show you how to operate it, or we can fully manage the page for you. View Plans Here or Contact us today to get started!