What is the MORE Act?
There's a possibility that cannabis will no longer be part of the Controlled Substances Act of 1970 as soon as this month. The U.S. House of Representatives prepares to vote on the Marijuana Opportunity, Reinvestment, and Expungement (MORE) Act (H.R. 3884) that would decriminalize marijuana federally and have states write their own cannabis policies, as they are able to do with alcohol. Currently, marijuana is decriminalized in only 28 states.
House Majority Rep.James E. Clyburn, D-SC, wrote a statement that the week of September 21, "the House will take up Chairman Nadler's MORE Act to help restore justice to millions by decriminalizing marijuana and expunging records of nonviolent federal cannabis convictions."
History of the MORE Act 
In July 2019, Rep. Jerry Nadler, D-NY, introduced the MORE Act as the Chariman of the House Judiciary Committee. At the same time, Sen. Kamala Harris, D-CA, introduced the Senate's version of the bill. The MORE Act has 87-cosponers in the House, which includes Rep. Earl Blumenauer, D-OR, co-Chariman of the Congressional Cannabis Caucus, a bipartisan group working to narrow the cannabis policy gap and support other members of Congress with their legalization proposals.
"Less than two years ago, we put out our blueprint outlining a path to cannabis legalization in the 116th Congress," Blumenauer said in a press release. "Now, after many months of hard work and collaboration, we finally have a chance to end the failed policy of prohibition that has resulted in a long and shameful period of selective enforcement against people of color, especially Black men. As people across the country protest racial injustices, there's even greater urgency for Congress to seize this historic opportunity and finally align our cannabis laws with what the majority of Americans support, while ensuring restorative justice."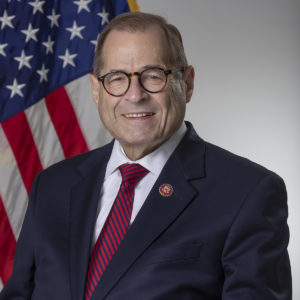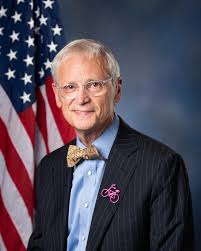 How Does the MORE Act Impact the Cannabis Industry?
Approximately 40,000 of the 2.3 million people incarcerated in the United States today are imprisoned for marijuana-related offenses, including possession and trafficking. According to many activists, the discrepancy between marijuana sentences and the booming cannabis industry is unjust. The MORE Act would grant these incarcerated people the chance to expunge their record and gain support in returning to society. However, if the bill passes the House and reaches the Senate, approval under current Republican Majority Leader Mitch McConnell seems unlikely.
Be sure to call and email your state representatives and senators to pressure them to pass the MORE Act for a more just Cannabis industry and American society.